Jennifer Brown
Landscape Architect in Training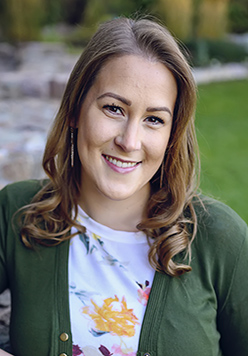 Jennifer Brown is a designer at In-Site Design Group. She recently graduated from Utah State University with her bachelor's degree in Landscape Architecture and Environmental Planning with a dual minor in Ornamental Horticulture and Folklore Studies. She has been an active member of the ASLA for 3 years and regularly attends state wide and national conferences. Jennifer previously worked for a firm primarily doing planting designs for residential properties in large community developments.
As a creative, artistic thinker, she adds a thoughtful, sensitive perspective to landscape architectural design here at In-Site Design Group. Her focus on professional improvement, her earnest, good-natured character and her collaborative instincts are fundamental to the success of the team. She has an engaged character with a quick sense of humor and a well-developed artistic flare which adds to her ability for creative contributions. Jennifer's background in Horticulture has increased her love for plants and their ability to add aesthetically to a space but to also aid in the potential healing aspects a landscape can hold.
When not in the office, Jennifer enjoys spending time with her new husband going on hikes or evening walks. She has a knack for cooking, baking, and trying new recipes. Jennifer specializes in hand graphics and can regularly be found drawing and painting.