Jillian Virgi
Landscape Designer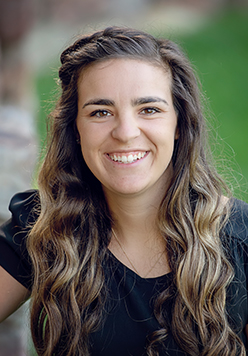 Jillian is a graduate of Utah State University with a bachelor's degree in Landscape Architecture and Environmental Planning. She has been in the landscape design industry for over 7 years. Prior to joining our team she primarily worked on high end residential design and construction documents.
Jillian works as a landscape designer for ISDG. She contributes to the team with knowledge on city master park plans, residential and commercial design, irrigation and planting design. She has an ability to think outside the box to meet the client's needs, and loves a challenge. Her advanced 3D graphic, Photoshop, and Autocad skills help us produce high quality visuals for our clients.
On her days off you can find her wake surfing at the lake or in the mountains on her dirt bike. Her lesser known hobbies consist of wood working, welding, and jigsaw puzzles.