Shawn Wilson
PLA, Partner/Principle Landscape Architect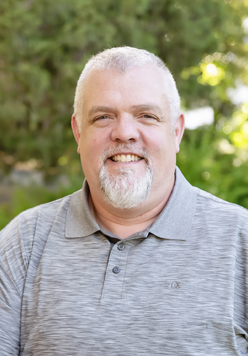 Shawn has been in the Landscape Architecture and Construction industry for the past 17 years. Shawn is a graduate from the Landscape Architecture Program at the University of Nevada, Las Vegas with an emphasis on urban planning and design. While attending UNLV, Shawn worked for a landscape design build company for 2 years, providing design for custom residential and light commercial projects. Upon graduation from UNLV, he took a designer position at Southwick Landscape Architect in Las Vegas where he was quickly promoted to project manager and later Landscape Architect.
Shawn currently works for ISDG as a licensed Landscape Architect/Land Planner and is a Partner with the firm. Shawn is currently licensed in Idaho, Utah & Nevada. Shawn's current experience includes master planning and design for custom residential, large community developments, recreation and park planning, commercial/light industrial, residential community developments, Government and Institutional Facilities. He has a passion for urban planning and modern design. He works with a variety of clients including engineers, developers, architects, private owners and local/state government agencies.
Shawn excels in hand and computer graphics. He uses his talents to provide clientele with artistic/photo realistic and 3D computer generated renderings of proposed projects, thus helping them to visualize the finished product. Mr. Wilson believes that by providing landscape architecture services to his community he is fulfilling his stewardship towards the environment in which he lives. He also believes that it is his responsibility to help others by providing solutions that result in good design for the user, client and environment.
Shawn has a great love for exploring the outdoors throughout all seasons, he also loves art and loves to experiment with different artistic mediums.