Cory Whiting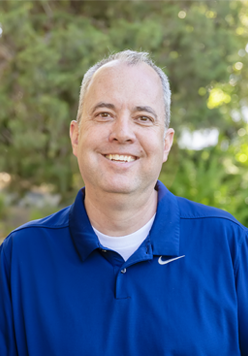 Cory has been in the Landscape Architecture and Construction industry since 1995. He graduated with a BLA from Utah State University in 1999. During his schooling at USU, Cory was the Co-owner of a landscape construction company overseeing and working on Commercial, Residential, Public and Institutional projects. In addition, Cory has spent many years performing landscape maintenance. This vast practical experience coupled with his degree and license gives Cory an edge when it comes to creating designs that not only look good on paper, but that perform functionally and can be built on time and on budget.
Upon graduation, Cory began his career in Las Vegas with an engineering firm. The following year, Cory returned to Utah to work for a design/build firm. Cory gained a firm understanding of proper construction techniques that add great value to his designs. After years of professional experience with other firms, Cory founded ISDG in 2004.
Cory provides design & planning services for a wide variety of project types in 11 different states across the U.S. including Utah, Nevada, North Dakota, Oregon, Colorado, Tennessee, Montana, North Carolina, Louisiana, Oklahoma and Idaho. Cory prides himself in customer satisfaction and believes that quality design is critical in today's society. With inevitable growth and development, Cory believes in being part of the solution by providing environmentally responsible design.
Cory served as the President of the Utah Chapter of the American Society of Landscape Architects (ASLA). This 3-year term and gave Cory the opportunity to give back to Utah communities and help others inside and outside of the profession of Landscape Architecture.
When not at work, Cory enjoys snowboarding, riding dirt bikes with his 2 sons, or playing in his hobby greenhouse where he grows thousands of plants each year.