Lindsie Smith
Landscape Architect in Training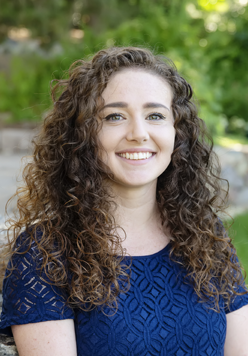 Lindsie has been in the landscape design industry for over 7 years. She graduated in May 2020 with a bachelor and master's degree in Landscape Architecture and Environmental Planning from Utah State University (USU). Lindsie has developed a special interest for all-abilities projects. For her thesis, she designed a facilities master plan for the USU Equine Assisted Activities and Therapies Program.
Lindsie works as a landscape designer for ISDG. Over the years, she has been able to compete in design competitions and work with many different clients. Her experience and education has provided her with a good base knowledge of plant materials, planting design, residential design, urban planning, AutoCAD, 3D graphics, leadership, and problem-solving.
Lindsie is always excited for a new adventure and loves to travel. She loves spending time with her little family. She enjoys being outdoors, participating in vocal performances, going to sporting events (especially football games), and doing wood-working projects with her husband.